Retain Tenants and Satisfy Owners with the MyStorPal Mobile App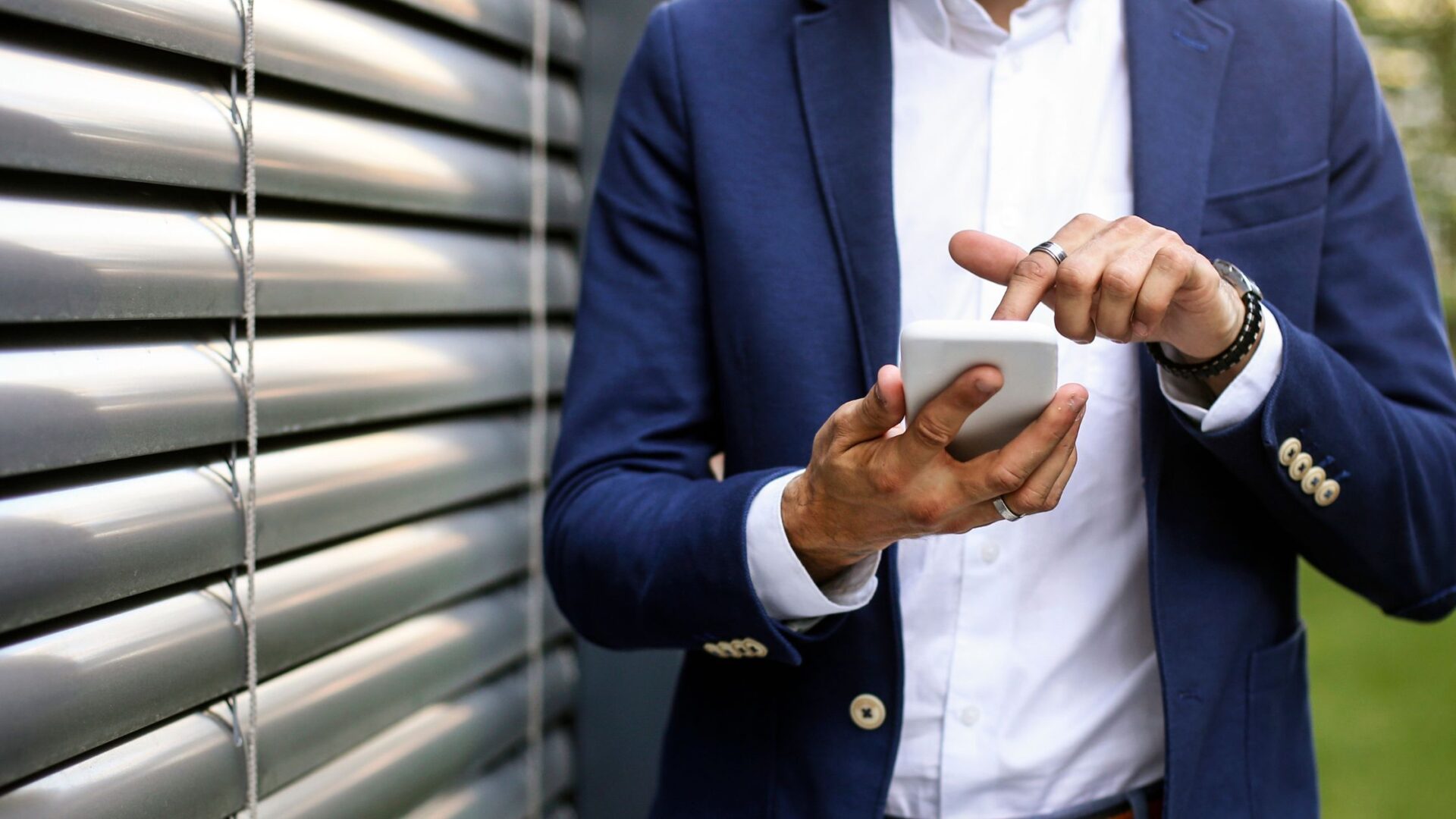 MyStorPal Mobile App
We've become an "instant gratification" society. To put it another way, we want what we want when we want it. The traditional customer experience has been redefined by companies like Amazon, Door Dash, and Hello Fresh. These organizations are leveraging technology to provide today's consumers with the convenience that they demand. Leverage Mystorpal Mobile app for all your self storage needs.
Consumers love being able to fulfill their needs anytime from anywhere. Whether you're sitting in traffic, waiting at the airport, or idling in the school pickup line, you can order anything from a vacuum cleaner to a Christmas tree that will be delivered to your doorstep within 24 hours.
Why shouldn't self storage offer the same advantages?
For example, a tenant learns that an elderly parent has been injured and will be moving to their home for a few months. The guest room is cluttered, a loved-one is in the hospital, and everyone's mind is blank. When facing a crisis, it's difficult to remember what is stored or how much room is left in the unit.
With a MyStorPal mobile app, inventory photos and descriptions can be quickly checked without a wasted trip. Remaining space can be determined and there may be some stored items that can be used in this situation.
Self Storage is Constantly Evolving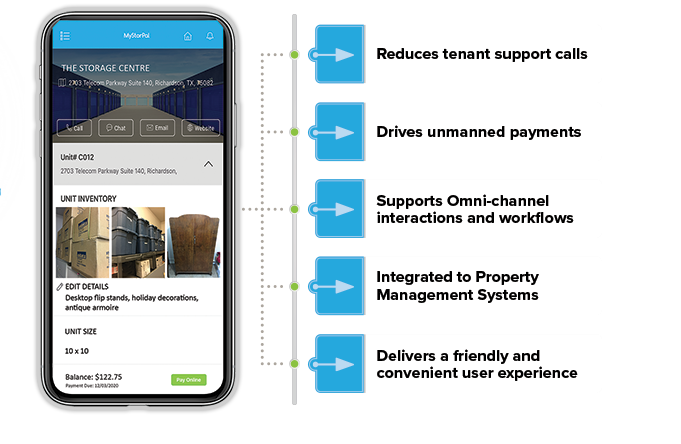 Self storage is shifting to the "smart" way to store belongings. High-tech systems offer unprecedented levels of convenience and security. These systems do everything from software integration that records activity on the property to giving customers the ability to access their units via an app on any mobile device.
For this reason, there is little question that self storage companies need to embrace technology to keep up with their competition.  XPS Solutions offers MyStorPal to give tenants what they want and owners/operators constant access to information and resources.
If today's self-storage facilities want to remain competitive, it's critical that they incorporate updated technology that will attract and retain tenants. The younger generation expects and demands a technology-rich and responsive experience. Older generations also enjoy the ease and security of being able to use their mobile phones to view their accounts and access gate codes.
Retain Tenants and Satisfy Owners with the MyStorPal Mobile App
As technology becomes the industry standard, storage companies are able to expand their services to meet customer demand for a higher level of convenience and automation. Online account management, reservations, and rentals are providing the instant service that consumers demand.
With the XPS best-in-class MyStorPal mobile app, tenants can view their accounts, make payments, get their gate access codes, and upload inventory photos and descriptions at no cost to them. Live chat and phone calls are one click away for those tenants who have additional questions or enjoy a personal connection.
Live call volume is reduced by 26% allowing staff to focus on more important tasks, like driving revenue.
MyStorPal Mobile App: Keeps Everyone Happy
Designed and maintained by XPS Solutions, MyStorPal provides tenant's with the seamless experience that they demand and operators with a solution that offers scalability and simplicity.
Operators
Affordability
Operators will see time and money savings with no capital investment
Omni-Channel Support
Operators can interact with tenants in a myriad of ways that funnel to the desired route.
Reduction in Tenant Calls
A 26% reduction in live calls, gives staff the time to attend to other tasks.
Integrates to Property Management Systems
MyStorPal integrates with most management systems.
MyStorePal Mobile App: Tenants
No-Hassle Payments
MyStorPal makes it easy for tenants to make payments without having a conversation with anyone.
Document Unit Contents
Take photos of belongings so tenants don't have to recall the contents of units.
Details of Belongings
A short description of unit contents can be kept as a reminder.
Easy Access to Information
Tenants can view their units, size, gate codes, payment information and more.
Multiple Unit Support
Tenants can manage all units from one place.
Final Thoughts

Technological advancements will continue to play a significant role in the self storage industry. From self-serve kiosks to online rentals, to mobile apps, prospective customers are going to demand the convenience that technology brings to the self-storage experience. To engage tenants and cultivate customer loyalty and retention, MyStorPal is the preferred solution.