Behind The Scenes: How XPS Solutions Improves Overall Tenant Experience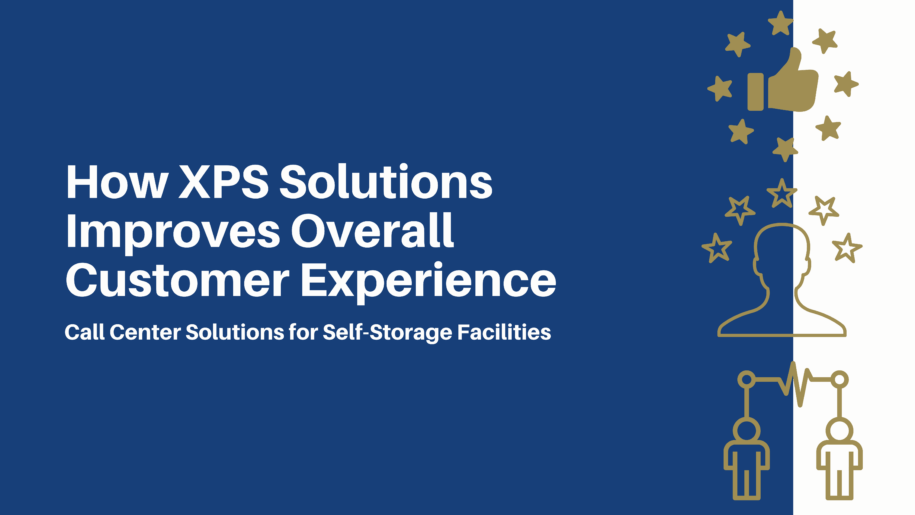 XPS Solutions Improves Overall Tenant Experience
XPS Solutions delivers immediate value to its clients. Our suite of customer-valued services enhances storage facilities' existing infrastructure. Extended employee coverage, securing new tenants, and quicker response rates are a direct impact of the overall XPS experience, all provided at a much lower cost than a full-time employee.
Let's dive into how we work behind the scenes to make an impact for you.
Full-Time Employee Coverage for Less
Our expertly trained team covers approximately 104 hours of additional work, including Sundays. This is the equivalent of two full-time employees without the added cost of benefits, training, and on-site management.
The XPS team is trained on the overall customer experience, helping to bring more tenants in and keeping existing tenants longer. Working around the clock to provide immediate feedback, they cover calls, web chats, and email inquiries – all personalized for each facility's unique brand and needs.
Elevating Brand Reputation
XPS Solutions Reputation Optimizer™ (link) takes storage facilities marketing to the next level. While on-site managers historically collect tenant reviews on two occasions – move-in and move-out – our staff gathers feedback throughout the tenant's entire lifecycle at the facility.
Through continued touch bases, we garner a higher tenant response rate. Staff provides a unique link directly to tenants' phones during multiple touchpoints throughout their relationship. These surveys directly correlate to an improved customer experience, helping to better service tenants and in turn keeping them longer.
Comprehensive Communications
XPS Solutions communicate with tenants the way they want to be communicated with. Our live chat features a comprehensive modern customer experience for tenants seeking feedback online.
While artificial intelligence models are useful for web chat options, XPS Solutions prides itself on continued human-to-human communication, even online. Customers are savvy and providing a true LIVE chat function elevates brand trust and offers more effective real-time responses.
XPS Solutions team members work smarter and harder for its clients so storage facility owners and on-site managers can focus exclusively on meeting business goals.